CaffeTerra Baristas are real connoisseurs of the strictly Italian Art of Coffee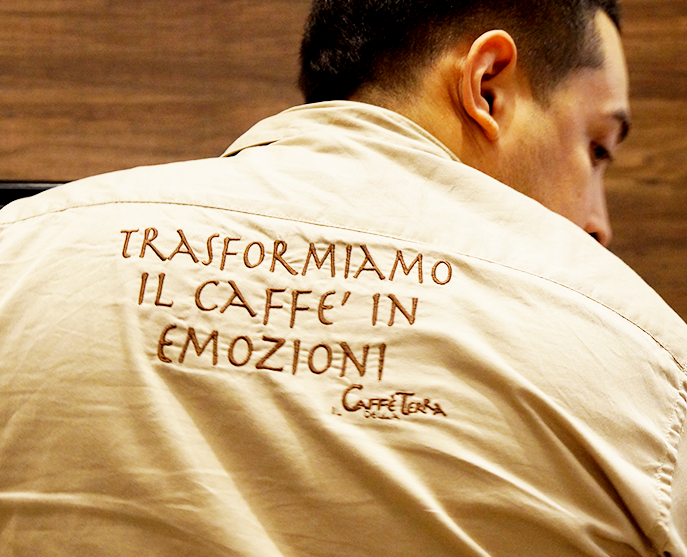 Our Master Baristas, proudly awarded by the Guinness World Records for having prepared 623 coffees in 60 minutes, deply share their knowledge and experience to their students.
The hard training in the Academy is the way our Coffee Chefs acquire outstanding technical skills.
Finally, our passion for Italian coffee perfectly embodies our obsession for quality and our efforts to provide a sensory experience of unique tasting.